There's a bar in Ottawa that specializes in Scotch Whisky,
The Highlander Pub on Rideau St.
When I'm there, I like to try the scotch of the day, usually something half-price that is normally out of my price range. In comparison I'm often not sure I like the higher end product as much as the middle range stuff. I've had similar experiences with trying more expensive wines at
Vineyard's
One knowledgeable bartender informed me that sometimes when you sample a high end product your taste buds tell you that you prefer something more in your price range simply because you subconsciously know you aren't financially ready to develop that palette.  Acquiring new tastes takes time.
It doesn't cost anything to listen to challenging music, or even just something you don't currently like, but it does take an investment of time to appreciate certain types of dissonance, an abstract lyric, or even a certain type of guitar distortion or vocal processing.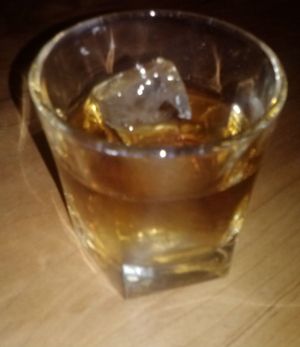 The Highlander Pub
has live music Wednesday through Saturday.
Vineyard's Bistro
has live jazz Tuesday, Wednesdays, and Sundays.